Zukowski A

, Johnson AM.

The interplay of histone H2B ubiquitination with budding and fission yeast heterochromatin.


Curr Genet

. 2018 Feb 20. doi: 10.1007/s00294-018-0812-1. [Epub ahead of print] Review. PMID: 29464330

Zukowski A, Al-Afaleq NO, Duncan ED, Yao T, Johnson AM. (2017) Recruitment and allosteric stimulation of a histone deubiquitinating enzyme during heterochromatin assembly. J Biol Chem. pii: jbc.RA117.000498. doi: 10.1074/jbc.RA117.000498. [Epub ahead of print] PMID:29288197
Liu H, Wang C, Lee S, Deng Y, Wither M, Oh S, Ning F, Dege C, Zhang Q, Liu X, Johnson AM, Zang J, Chen Z, Janknecht R, Hansen K, Marrack P, Li CY, Kappler JW, Hagman J, Zhang G (2017) Clipping of arginine-methylated histone tails by JMJD5 and JMJD7. PNAS 114: E7717-E7726. PMID: 28847961 PMCID: PMC5604019
​*Meredith EK, *Balas MM, Sindy K, Haislop K, and Johnson AM. (2016) An RNA matchmaker protein regulates the long noncoding RNA HOTAIR. RNA. PMID: 27146324. * Co-first author
Tatavosian R, Zhen CY, Duc HN, Balas MM, Johnson AM, and Ren X. (2015) Distinct Cellular Assembly Stoichiometry of Polycomb Complexes on Chromatin Revealed by Single-Molecule Chromatin Immunoprecipitation Imaging. J. Biol. Chem. 290(47):28038-54. PMC4653664
Johnson A*, Wu R, Peetz M, Gygi SP, Moazed D* (2013) Heterochromatic gene silencing by activator interference and a transcription elongation barrier. J. Biol. Chem. 288: 28771-82. PMC3789973 *Corresponding Author
Wang F, Li G, Mohammad A, Lu C, Currie M, Johnson A, Moazed D (2013) Heterochromatin protein Sir3 induces contacts between the amino terminus of histone H4 and nucleosomal DNA. Proc Natl Acad Sci. 110(21):8495-500. PMC3666683.
Johnson A, Li G, Sikorski TW, Buratowski S, Woodcock CL, Moazed D. (2009) Reconstitution of Heterochromatin-Dependent Transcriptional Gene Silencing. Molecular Cell 35: 769-81.
Sinha M, Watanabe S, Johnson A, Moazed D, Peterson CL. (2009) Recombinational repair within heterochromatin requires ATP-dependent chromatin remodeling. Cell 138:1109-21.
Laurence TA, Kwon Y, Johnson A, Hollars CW, O'Donnell M, Camarero JA, Barsky D. (2008) Motion of a DNA sliding clamp observed by single molecule fluorescence spectroscopy. J. Biol. Chem. 283: 22895-22906.
McInerney P, Johnson A, Katz F, O'Donnell M. (2007) Characterization of a Triple DNA Polymerase Replisome. Molecular Cell 27: 527-538.
Johnson A, Yao NY, Bowman GD, Kuriyan J, O'Donnell M. (2006) The replication factor C clamp loader requires arginine finger sensors to drive DNA binding and proliferating cell nuclear antigen loading. J. Biol. Chem. 281: 17528-39.
Yao NY, Johnson A, Bowman GD, Kuriyan J, O'Donnell M. (2006) Mechanism of proliferating cell nuclear antigen clamp opening by replication factor C. J. Biol. Chem. 281: 17528-39.
Johnson A, O'Donnell M. (2005) Cellular DNA Replicases: Components and Dynamics at the Replication Fork. Ann. Rev. Biochem. Vol. 74: 283-315.
Johnson A, O'Donnell M. (2005) DNA Ligase: getting a grip to seal the deal. Curr Biol. 2005 Feb 8;15(3):R90-2.
Goedken ER, Levitus M, Johnson A, Bustamante C, O'Donnell M, Kuriyan J. (2004) Fluorescence measurements on the E.coli DNA polymerase clamp loader: implications for conformational changes during ATP and clamp binding. J Mol Biol. 336:1047-59.
Snyder AK, Williams CR, Johnson A, O'Donnell M, Bloom LB. (2004) Mechanism of loading the Escherichia coli DNA polymerase III sliding clamp: II. Uncoupling the beta and DNA binding activities of the gamma complex. J Biol Chem. 279:4386-93.
Johnson A, O'Donnell M. (2003) Ordered ATP Hydrolysis in the g Complex Clamp Loader AAA+ Machine. J. Biol. Chem. 278, 14406-14413.

































Powered by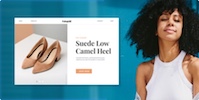 Create your own unique website with customizable templates.